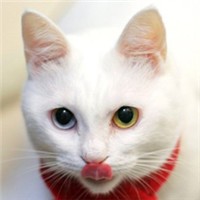 dreams_are_pastel
2017-07-24 18:24:032017-07-24 18:24:03

WHAT IS ROOTING?

Rooting an Android phone or tablet is akin to jailbreaking an iPhone — basically, it allows you to dive deeper into a phone's sub-system. It will allow you to access the entirety of the operating system and customize just about anything on your Android device. With root access, you can also get around any restrictions that your manufacturer or carrier may have applied.

Rooting is best undertaken with caution. You will want to back up your phone's software before you install — or "flash," in rooting terms — a custom ROM (modified version of Android).


WHY WOULD YOU ROOT?



One of the biggest incentives to root your Android device is to rid yourself of bloatware that's impossible to uninstall otherwise. On some devices, rooting will enable previously disabled settings, like wireless tethering. Additional benefits include the ability to install specialized tools and flash custom ROMs, each of which can add extra features and improve your phone or tablet's performance.

There are not an overabundance of must-have root apps, but there are enough to make it worthwhile. Some apps, for example, let you to automatically back up all of your apps and data to the cloud, block web and in-app advertisements, create secure tunnels to the internet, overclock your processor, and make your device a wireless hotspot.



WHY WOULDN'T YOU ROOT?

There are essentially three potential cons to rooting your Android.

1.Voiding your warranty: Some manufacturers or carriers will void your warranty if you root your device, so it is worth keeping in mind that you can always unroot. If you need to send the device back for repair, simply flash the software backup you made and it'll be good as new.

2.Bricking your phone: If something goes wrong during the rooting process, you run the risk of bricking — i.e., corrupting — your device. The easiest way to prevent that from happening is to follow the instructions carefully. Make sure the guide you are following is up-to-date and that the custom ROM you flash is specifically for it. If you do your research, you won't have to worry about bricking your smartphone.

3.Security risks: Rooting introduces some security risks. Depending on what services or apps you use on your device, it could create a security vulnerability. And certain malware takes advantage of rooted status to steal data, install additional malware, or target other devices with harmful web traffic.

4.Disabled apps: Some security-conscious apps and services do not work on rooted devices — financial platforms like Google's Android Pay and Barclays Mobile Banking do not support them. And apps that serve copyrighted TV shows and movies, like Sky Go and Virgin TV Anywhere, will not start on rooted devices, either.


Some Best Root Android Apps:


Magisk Root

Magisk can root many Android devices along with standard common patches. It packs with a super powerful Universal Systemless Interface, allowing immense potention.
Framaroot

Many devices can be rooted using this application. Check your device for compatibility.

Towelroot

Created by XDA Recognized Developer geohot, Towelroot is another root exploit app that is compatible with a large range of devices. The root exploit itself is built around Linux kernel CVE-2014-3153 discovered by hacker Pinkie Pie, and it involves an issue in the Futex subsystem that in turn allows for privilege escalation. Although specifically designed for certain variants of the Galaxy S5, it is compatible with the majority of devices running unpatched kernels.

CF-Auto-Root

Created by XDA Senior Recognized Developer Chainfire, CF-Auto-Root is a root for "rooting beginners" and those who want to keep as close to stock as possible. CF-Root is meant to be used in combination with stock Samsung firmwares as well as Nexus devices, and be the quickest and easiest way for your first root. In essence, it does nothing but install and enable SuperSU on your system, so apps can gain root access.

KingRoot

KingRoot is root for people who just want to have root access to their devices, and not necessarily wanting to flash anything extra. It works on almost all devices from Android version 2.x to 5.0. Working of KingRoot is based on system exploit. The most suitable root strategy will be deployed from cloud to your device according to the ROM information on the device. The best part of using this root method is that it does not trip KNOX and have the ability to close Sony_RIC perfectly.